PiXEND PRO renews!
Besides a renewed responsive layout there are lots of new features added to out software. Some examples:
- Downloads are now possible. The order will be offered in a zip file
- Automatic recognition of rectangle or square photos
- New online payments via mollie
- A completely redesigned administrative backend
- ...
Read more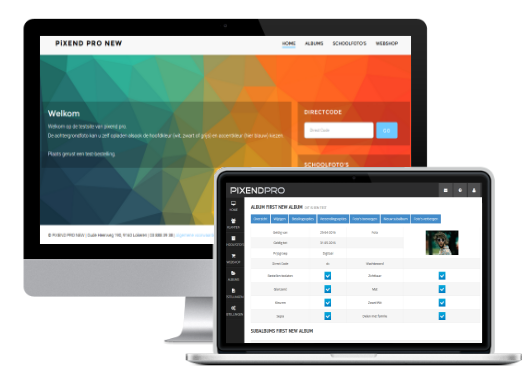 August 2016
Currently there are no less then 214.847 photos online for sale offered through PiXEND PRO by our customers.
Read more
New module: school photography
As an addition to the plans above , we also offer a school shoot module that is adapted to the Belgian privacy law. Extra possibilities such as a report for the school direction are also included..
Read more